CHIROPRACTIC TREATMENT WITH SPINE CARE OF ALEXANDRIA
Alexandria Chiropractic Care Provides
Pain Relief and Healing the Natural Way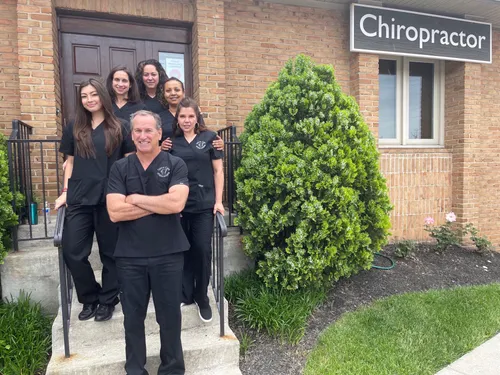 If you are new to chiropractic care or non-invasive treatments, we understand that you may have questions about how these treatments work. We invite you to visit the "Services and Techniques" part of our website to learn more about approach to whole body wellness. The science behind each of our treatments is explained in detail, including how decompression back treatment can correct a herniated disc and restore alignment to a patient's body.
Our goal with every treatment is to restore movement and function to your body, ease pain, and resolve the underlying musculoskeletal issue that is causing you pain. Whether you suffer from neck pain, back pain or sciatica, we know that every patient is different and will tailor a treatment program specifically for your needs. We may also recommend complimentary care, such as massage therapy or physical therapy, to speed the healing process.
Our treatment approach focuses on the spine's structure and function, and how the spine and nervous system interact to affect one's lifestyle. Many causes of pain, such as a herniated disc, are the result of an alignment problem with skeletal system that results in one or more discs putting pressure on the nerves. Dr. Connolly uses hands-on spinal manipulative therapy (SMT) to help heal not only the spinal joints, but also the muscles supporting the spine. By restoring alignment, this removes pressure from the nerves and relieves back pain, neck pain and leg pain.
At Spine Care of Alexandria, we believe that a complementary approach to treatment produces the best results. Dr. Connolly frequently combines spinal manipulative therapy with another conservative, non-invasive treatment such as myofascial tissue release. Myofascial tissue release is a form of massage therapy that promotes healing in the soft, connective tissues in the body. Our massage therapists also combine elements of myofascial release with acupressure and trigger point therapy during deep tissue and sports massages.
VA BENEFITS AND ACTIVE DUTY DISCOUNT
Chiropractic Care is covered at 100% with a referral from your PCM for your VA approved health needs. Spine Care of Alexandria is a certified and approved facility for the Veterans Choice Program which allows Veterans to receive 100% of their care covered with a PCM referral.
We offer a Military Discount for active duty and their families.
We are conveniently located 4 miles from Ft. Belvior at the corner of Fleet Street and Franconia Road.

Spine Care of Alexandria
6285 FRANCONIA RD
ALEXANDRIA VA. 22310
703.719.7302
"

I'm so happy with this practice, customer service is amazing. The doctor listens and dose his magic. I love this place thanks to them I was able to avoid surgery thank God. They are my to go place when I have back pain. I recommend them to all my friends and family."

"

- Fabiola S. / Alexandria, VA